Did you know that Martha has a new blog? Headed by Weddings editor Darcy Miller! Or that
From I Will to I Do's
Blog is moving to iVilliage? How about
Preston Bailey's new Blog
?! And DIY Bride's Book is ready for pre orders on Amazon!
Yes wedding friends! We love weddings and are especially excited about the emerging wedding blogger talent! Plan on!

Wedding Royalty


So what's Darcy Blogging about over at
Bride's Guide Blog?
Well first this couple, that won Martha's Wedding on the Today Show for starters!
Darcy then went on to expose her wedding faux pas; she wore white to a wedding!
The comments readers' left just blew our minds.
Read more about it here!
Read and listen to interviews with Darcy Miller here:
Wedding Bee
was/is going to have Darcy Miller for an interview.
Here you can add your questions to that list!
(Keeping up with the Bee's: See the right hand sidebar where we have our Wedding Buzz Blogroll featuring the Busy Bee's!)
Here is a
podcast interview
with Darcy at
The Wedding Podcast Network!

Modern Mom has an interview with this busy professional Mama.

Martha
Stewart
was recently interviewed by Wired Magazine; Martha Stewart Geeks Out for Wired's Annual How To Guide.
We enjoyed the article and are looking forward to more on this wiki, Marthapedia!
Another Blog by Wedding Royalty is
Preston
Baily's Inspirations And Transformations.
The very swanky Baily seems to have started blogging! We are thrilled, lol and await his wise wise words.
View a great interview with Preston Baily here and at
Bride O Rama.

H
ere at the The Spiral
Stem Blog
there is a post fro
m May ab
out
Bride and
Blooms
One Year Anniversary Party and Launch of their Image
Library
.


Mr. Baily was the guest of honor and subsequently was on the cover of this simply fantastic magazine and website!
Where is Marcy Blum? We have been awaiting movement on her
Blog;
Wedhead
!
What we especially love over at JuneBug are the
real weddings
! Love the love with Christy at JuneBug and her couples!!
True Guru of the Bridal Bloggers is from
DIY Bride
.
But Kris doesn't stop at the blog; she has a DIY Bride book due out! The Birth date of her book is December 31st 2007!
Her book is available for pre orders through Amazon. W
e
wish
Kris great success!
Right now, it's project time at DIY Bride! Check
out the
'chalk
votives/favors, escort cards, decoration?! Simply
unique
!
Over at
Offbeat Bride
you can order her book and cruse through her site.
Yes, the shirt says F*ck Taffeta -------------------->.
Order the shirt
a
nd the
book (Autographed) for
$40 bucks
!
Recently Offbeat Bride has partnered up with
mywedding.com
in an iPod contest, win two,
here
!
At Indie Bride, you'll find a collection of
their
recommendations
!


There are also
essays
(seasonally updated) and
inte
revie
ws
of interest!
Our favorite interview would have to be this Summers interview;
Why even the savviest brides strive for that "One Perfect Day"
with Elsie Mac Adams
who is the author of the book;
"One Perfect Day" The Selling of the American Wedding.
More interviews?
Over A Cup Of Coffee
with the professionals by Liene at Blue Orchid designs has been a delight.
Her very elegantly designed Blog is perfect for reading. These interviews give us a peek into her and her guest's creativity. All over a cup of coffee. A nice morning read. Liene is able to get great wedding industry insiders to chat with. A Wedding Planner and Wedding Blogger to keep an eye on!
Story, Mood &
Inspirational
Boards
Story Boards are all the rage! Used for ages by professionals in the film /cartoon industry that transferred over to designers to provide clients with a tactile/visual introduction to the mood and concept. Simply inspiring when combined with Weddings! A wonderful way to explore the look and feel you want for you wedding!
I wanted to
point out this excellent
post on the u
se of sto
ryboarding at videomaker.com. Although this article is old, Octo
ber 1995
the i
nfo
rm
ation is timeless.
Here at The Wedding Planners Blog,
The Wedding Diva introduced us to the palate generator as well as her mood boards!
Take that photo that insp
ires
you an
d go to BigHugeLa
bs, upload and see what colors the computers eye
comes back with! Us
e thhis great online t
ool to st
art making
your own Mood Boards!
LoveMadeVisible is Style Me Pretty's Inspiration Boards! A great collection of finds!
We love the invitations!
Each one is a piece of art in itself!
Just lovely!


Then pop on o
ver to Style Me Pretty!
This month there was a contest of Inspirational Boards!
Six days, anyone could enter and boy did they!
The submissions were fantastic.Six days of entries.
Go here to
see
all the entries day by day!
What fun!


We also love Oh Joy!
She does a most excellent job of posting inspiring pictures of new products and created very lush storyboards. Not always about weddings, but always about fashion and style. Visit Oh Joy's Studio as well.
And she seems to end the weeks with cake!
Thank you Joy!
She WalksInBeauty
.
Becky finds the loveliest photographs. For Bride's with an eye for details, as she describes her blog. Becky you have a lovely eye! Her Blog is one word, Lush.
Over at Wedding Dish, we enjoyed this po
st
from August 2
0th:
Observations from a Weddi
ng.
Some things to think about as
you plan your w
edding far in advance!
Thanks for the observations!
Great Wedding Network Blog
has a great post on
reserving hotel blocks
, from an insider, the author! The best info always comes from those in the know.

Party On!
Tips And Advice On How To Get Guests Ming
ling
At Your Wedding by Weaholic
Was a great read as well as her other great articles? Full of advice and tips to avoid the stress! Elle has some of the best advice out there on various topics; she has you tube videos and answers your burning wedding questions!
Politics & Brides
I just looked into
Wedlok
and came accross her post indroducing us to
Bride'sDecide
!


It's an
int
eresting concept. Where to d
o you stand when it
com
es
to world issues?

OffbeatBride
reviews t
he n
ew site Bride's Decide and
gives her opinion along with her readers!
Preparing for Perfection
Manolo for the Brides
Wh
en Weddings Disasters Strike
Handcrafted Tradition
Handcrafted The Cure for the Common Wedding
A Cake Servi
ng Set for an Inspiration Board!

Wedding Depot
Store
here. Nice quality items very reasonably priced.
Charmed, I'm sure!
The
wedding register has a 'charming' article to read
!
You may or may not be aware of the old Victorian charm cake. Well, it's back. A very special and fun time for the bride and bride's maids.
Read her article here and learn what the charms are and their meanings.
A Fashionable Table
This post with the Neimun Marcus
Fasion Dishes, these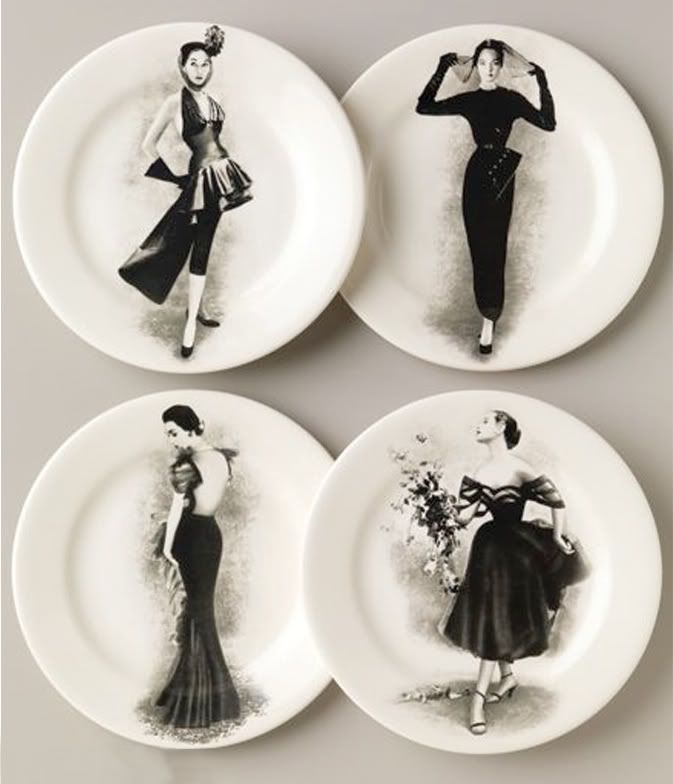 plates made us giddy and now we have our first Christmas gifts for some ladies we know!
Shhhh...
Blogroll Toasts and Tables!
Shiny & Glittery
Here at Charming! By Design
she posted about
cake toppers
(cute)! As well as hair clips for your topper!
Aisle Candy
Shopping for an aisle runner is fun at i-do original's blog,
Something You
!
See what this newly wed business owner is painting up next! Sharing with us current and past work. A vote for one of the best online portfolios!
Destination Weddings


Over at there
Hit Wedding
s
was a recent post about destination weddings! Have your
wedding and honeymoon in the same location
! How to
plan a destination wedding
!
It's a fun introduction to the concept if you have been toying with the idea.
Paris Anyone?
Speaking of destination weddings you must check out of
Parisian Events
and consider a wedding in Paris. Someone who knows all the details, ins/outs. Get married away in the most romantic city in the world!
Sign me up!
Kim had this fantastic post about creating a
Cubist Wedding Theme!
Vows
OurOneHeart had a fun post and cartoon about the vows you say at your wedding. Her post is here over a dozen contemporary and traditional vow ideas. A thorough and well-written post! Thanks!
Message Boa
ds, friend or foe?
We especially liked part one of a series. Posts dedicated to the online message boards. Online chatting about wedding plans is great for some and revolting to others.
Are you chatter? Check out the WeddingFairy's post on chat boards/message boards, too much of a good thing? And Part 2
A $10,000 wedding?
Never mind the non-existent wedding and never mind the non-existent $10,000 budget. She's as excited as
wedding
blogger
can get and we can feel the excitement coming through in all her posts. She recently found
TheFrock.Com
and posted some
great dresses she found there
.
She also introduced us to Toasts and Tables a new favorite with us.


Etiquette


For more etiquette advice we love
indiebride
. Real advice for real girls.
I like the advice given at
Flaming Tulle.
Etiquette for the reciever!
Read the article here and remember to be a gracious receiver!
And a post about
Gift Registries here
.
The Make Up Artist
The Wedding Planning Audiocast has a new team member.
Read about Billy the make up artist here.

The Bustle Horror
The Bustle! Oh thank the heavens!
The real hidden horror of weddings, bustling the dress for your reception!
Thank goodness that over at Weddings by Socialites she has
shed a little light
on this subject. Read her article and then you'll be ready and stress free! Read the post
here
!
To DJ or Not to DJ?

Saundra over at Planning Forever had a fun post watdya call me? Here she defines her title of Planner to Engineer! Then read her article on
DJ's
and take from her expert advice!
$, Be a realist!
The World According to WedLady
has
a great article here on your budget!
As a planner Shynaya is asked time and time again to squeeze Martha from a buck. Here are some tips we agree with that should squeeze you back to reality;
'Don't Go Cheap'
is a favorite post!


People Watching
Over at Wedding Dish, we enjoyed this post from August 20th:
Observations from a Wedding. Some things to think about as you plan your wedding far in advance! Thanks for the observations!

Capturing a Moment
Artists Eye
!
David runs this great blog of inspiring and creat
ive not to mention, very well done photographs! Thanks to Weddings Dish for theis Photographer's Blog!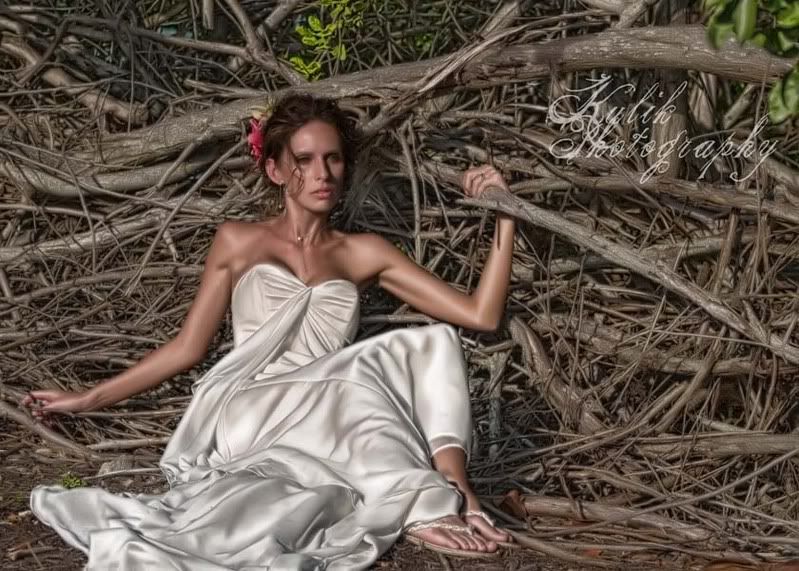 Any post about Photography and trends would
not be near comp
lete unless we mentione
d A truely fun trend;
Trash The Dress!

Mark has really started a fun trend for those who believe in making this an extra special and
fun day never to be forgotten! Go to the Trash The Dress Blog
and see what ideas Photographers and Brides all over have come up with and done! Find a a Photographer who will play with you in your area with links on their
page. One of our favorite Blogs to stalk.

(P.S.
You don't have to 'trash' the dress after a photo shoot, indeed you can donate!)
A fantastic Photographers Blo
gs is
A softer image.

She had a great po
st on Story/Inspiration Boards that is a must read
. She points out
how important it is f
or the Bride to be able to express
the look and feeling she is going for when desighning and hiring vendors.
Thanks Lara!
I wanted to show you a
photo we especially loved (on your left), take
n by Lara! Bride with father beaming back!
Best Wishes!


This wedding photographer &
Life is what happens..
blogger
are expecting their first child! We've run accross his blog before visiting his post:
How to tell if you are lost in a sea of tulle
. Are you solost in a sea of tulle that even Martha couldn't find you?
We are waiting for pictures of baby!
Silly Fun to leave you laughing!


We had a real fun giggle on WeddingFavorIdeas.com with th
e pos
t/game :
How Many Days Could You Live On Your Wedding Cake?
We chose the Buttercream and Chocolate Ganache!
This is what we got: 4
1 day
s and bottle of
Ve
uve Cliquot!
FUN
!
Toilet Paper Dress posted by
Dream Wedding on a Budget
!
Everyone is all a buzz about the winner of the Toilet Paper Weddidng Dress!
Here at Dream Wedding on a Budget you'll see a bunch of other entries.
Check out her site as well, nicely writen articles and ideas.

Forever Wedding And Events Blog posted here about a great couple of animations on You Tube! We too found these totaly clever and fun!

and Love Letters:



And last but not least is the lastest blogging buzz that's being heard around the world!Blog Action Day! October 15th!
Get involved! We are!
Happy Planning!
~W.S.